Attention Christ followers who want to experience more of God's favor in your life!
Discover How To Embrace Your God-Given Identity, Tap Into A Deeper Spiritual Dimension, And Release God's Transformation Glory
Experience More of God's Power and Glory In Your Life

Welcome!
We are in a moment of acceleration and advancement in the Kingdom and we must take hold and seize the day. God is equipping his soldiers so that their decrees and actions have power... to raise up a Joel 2 army. It's going to take generals who are equipped with vision to win the war.
Let me ask you ...
Are you part of God's remnant called to manifest His glory in these last days?
Are you seeking a team and a leader to win seemingly insurrountable battles?
Do you need a mentor to help you experience God's power in your life?
Do you desire to experience the tangible presence of God daily?
Are you ready to manifest more gifts of the Holy Spirit?
If you answered "yes" to any of these questions, then it is time for Transformation Glory - more of God's glory in your life, your family, and your work. Let us introduce you to ...

Soaring Into Your Destiny Class
The purpose of this training is to release God's transformation glory in your personal life, family, work, community, and nation.
This 12-lesson class led by Gary Beaton was created to help you soar into your destiny by embracing your God-given identity, tapping into deeper spiritual dimensions, and releasing God's transformation glory.
Here is a brief description of the 12 lessons:
Lesson #1: Living Beyond the Veil

Discover how to enter and live daily beyond the eternal veil. Learn to live in both realms at the same time. Discover how to walk in a supernatural life that fulfills the destiny you're called to.

Lesson #2: Strategic Prayer Power

Learn how to pray effectively in power and operate in strategic warfare to demolish strongholds in your life, regions, and nations. Learn to walk in the authority of a General.

Lesson #3: Dreams and Visitations

Understand your dreams and how to apply them. Learn about Angelic visitations and interacting with the supernatural realms of God.

Lesson #4: Hearing the Voice of God (January 29)

The Lord speaks at many levels every day of our lives; Learn how to hear and operate effectively on those levels and how to move as He speaks.

Lesson #5: Journaling the Great Adventure

Learn the effectiveness of strategic journaling to capture the secrets God releases to you. Gain depths of insight and wisdom to apply in your life on a daily basis as you take the time to treasure what He gives you. Your destiny will exponentially increase.

Lesson #6: Angels of Fire

You will come to understand the Angels assigned to you to aid you in your daily walk. You will also begin to experience the presence of Seraphim and Cherubim Angels and understand why they are sent to you. Learn the weapons of their warfare and how to interact with them.

Lesson #7: Life is Like a Dream

Learn your own heavenly "life language" and how to hear God speak through everyday experiences in your life. Much like dreams, you will learn interpretation skills on an entire new level. Your gift of prophetic discernment will grow far beyond your expectations.

Lesson #8: Throne Room Assignments

Understand your identity in Christ and how to be "sent" from the Throne on specialized assignments that yield dramatic results.

Lesson #9: Transformation Glory

2 Corinthians 3:17-18 says that we are daily being transformed into the image of Christ. We are living in a time where the Lord is accelerating the Transformation process supernaturally. You will learn how to enter this place and see your own Destiny accelerated.

Lesson #10: Nations Born in a Day

The Great Harvest is upon us. Learn how to be used effectively in setting captives free and releasing others to walk in their own Destiny. The Lord will give you supernatural insight and power to literally see entire nations birthed into the Kingdom in a day.

Lesson #11: Supernaturally Guarded

You will learn how to set practical boundaries of extraordinary protection in your life for you and your loved ones on a daily basis.

Lesson #12: Living in the Favor of God

God strongly supports those whose hearts are set on him. Learn how to walk in the favor of God on a daily basis and maintain a life of victory.

How This Training Program Works
Between January 8 through April 2, 2015, Gary Beaton taught a 12-week live course to help people soar into their destinies by embracing their God-given identity, tapping into a deeper spiritual dimension, and releasing God's transformation glory in their lives, families, work, and communities.
While the live sessions are over, you still can receive access to all the resources for all 12 weeks by signing up now.
After signing up successfully, you will receive immediate access to the private member site with video and audio replays, teaching outlines, and webinar transcripts for each week as well as other relevant and valuable bonus resources.
100% Satisfaction Guarantee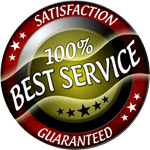 If you are not delighted with the training and the results you experience, simply email us within 30 days of signing up and we will either reconcile the problem or gladly refund all your money.
You have nothing to lose and everything to gain! Guaranteed!
Your success is our success and vice versa!
Soaring Into Your DestinyTM
Course
Priority Order Form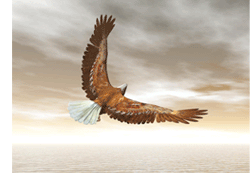 YES! I want to be empowered and equipped to experience God's transformation glory in my life, family, work, and community.
After signing up successfully, you will receive immediate access to the private member site with video and audio replays, teaching outlines, webinar transcripts, and PowerPoints for each session as well as other relevant and valuable bonus resources.
Special Offer:
The normal price for this powerful training and impartation is $1,200 for all 12 sessions. However, for a limited time, we are offering a 75% discount ($900 savings).
This course is not available anywhere else. It is a unique, one-of-a-kind experience.

CLICK the payment option you prefer to join!



All payments are processed using a secure server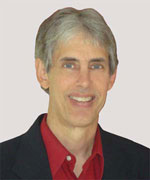 Blessings to soar into your destiny!
Joseph
Joseph Peck, M.D.
The Time Doctor
Empowering Dreams
Author, I Was Busy Now I'm Not
P.S. God is on the move empowering, equipping, and strategically connecting His saints globally. You are invited to be a part of this unprecedented move of God. Seize the opportunity today.

Biographies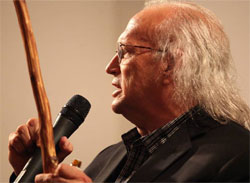 Gary Beaton is supernaturally called by God to bring transformation glory to the nations. His heart is to bring about Restoration and Revival in personal lives, cities and nations. He is an anointed apostolic and prophetic leader as well as an award-winning television and film producer.
Dr. Joseph Peck is supernaturally called by God to POWER NETWORK God's army around the world - to network the networks, to connect people, ideas, and resources in Christ for creative miracles. His passion is creating a movement Empowering Dreams of millions of people globally through coaching, journaling, and life-changing webinars. His is a physician and creative marketing and communication strategist.
And he (Moses) said, "Please, show me Your glory." (Exodus 33:18)